harini again aku dapat surat cinta . It was soooo annoying yang aku xtahu siapa kau dan kau xhabis2 hantar surat cinta pada aku ! Deym GIRL !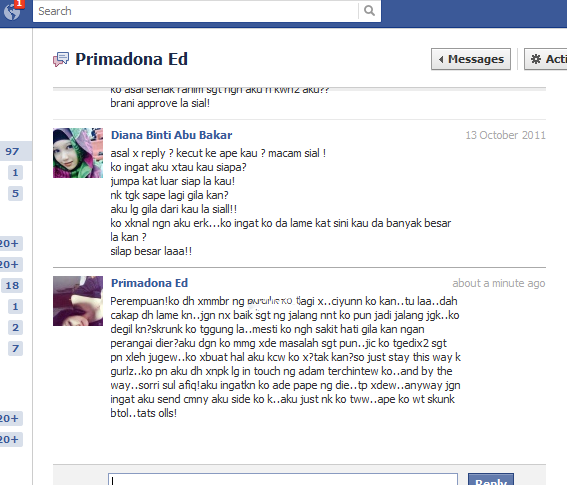 Stop doing this la bitches . It was my 3rd sem already kot ! kau buat macamni dari aku 1st sem..xpenat ke ? N FYI..aku mmg da xkawan ngan BELIAU yang engkau maksudkan ..Aku pun memang da xde keepin Touch dah dengan Adam or who-so-ever ...and i TOLD YOU..Aku n afiq mmg xde pape..so who the fuck are you ?Please la grow up doe




N For those who xtahu cerita..this is the beginning of the story..see the date.. Lama dah..from my 1st sem lagi sebenarnye..